New Assignment overview and functionality
We designed the Assignments feature with real life processes of receiving, managing, and analyzing students' documents in mind. Our approach makes time-consuming tasks that only instructors, teachers and professors can do easier - and outsources easier tasks like uploading documents to students.
Defining the submission details — and handing over responsibility
Institutions are increasingly adopting digital media for teaching. By using the Assignments feature within the PlagScan solution, teachers, instructors, and professors do not have to worry about uploading documents by themselves. All they have to do is define the title of the Assignment, set a deadline if needed, and invite students to submit their documents directly. For our advanced users there are additional options available to set more details and restrictions or add an instruction file for your participants and automatically exclude text found in it from the plagiarism analysis. The creator has total control over their Assignment.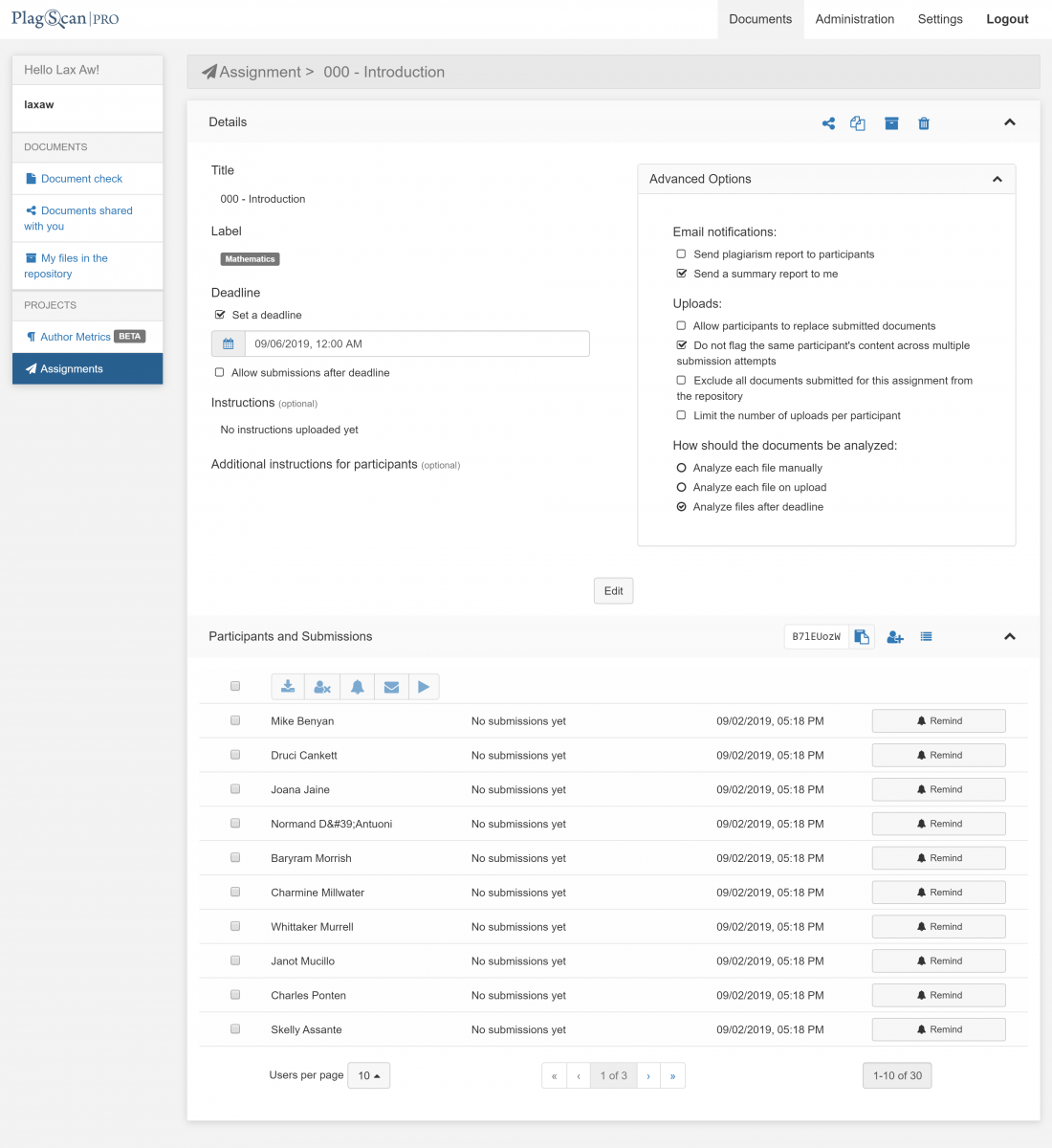 Comprehensive information management in one intuitive overview
Information is king — if it is right and relevant information. Given the clean and intuitive design of the Assignments overview page, teachers, instructors and professors get a quick overview over the most important details of a specific Assignment. The overview shows at a glance:
The deadline of each Assignment and its status
The number of people who have uploaded a document
The number of uploaded documents
The number of reports available
On this overview, Assignments can also be downloaded, shared, duplicated or archived.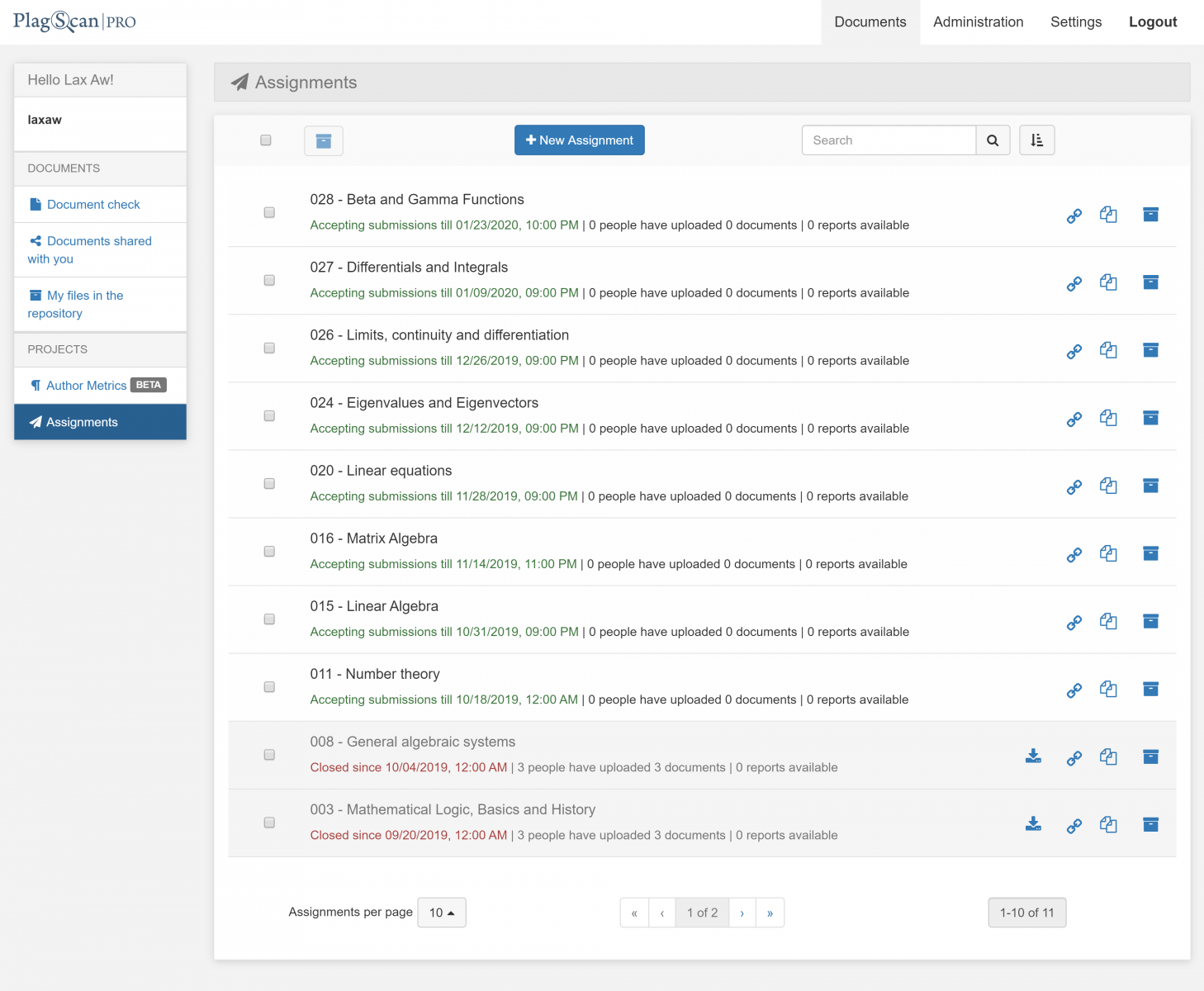 Diving into the details of every document
When defining the details of an Assignment, the creator can define, if documents should be automatically checked upon upload, at Assignment deadline, or if they want to do it manually after receiving all documents they can choose that option.
The details page provides a clear picture of all submissions in an Assignment. The list clearly shows who submitted which document, when it was submitted, and the Plagiarism Level if the document has already been checked.
Documents with Plagiarism Levels that indicate a more detailed check is necessary can be accessed directly through the Assignment Details page.

Get the best out of Assignments
You are eager to start creating your own Assignments, read on in the manual:
---
Or you are the administrator of your organization account and want to enable your users to create Assignments: