Work with us!
Are you looking for an opportunity to have an impact on the world?
As one of the leading SaaS solutions to ensure original content, PlagScan makes a difference in education worldwide. Our team is ambitious, talented and fun.
Are you a diligent and lively person, who's ready to take on new challenges? Become part of the digital revolution and join our team!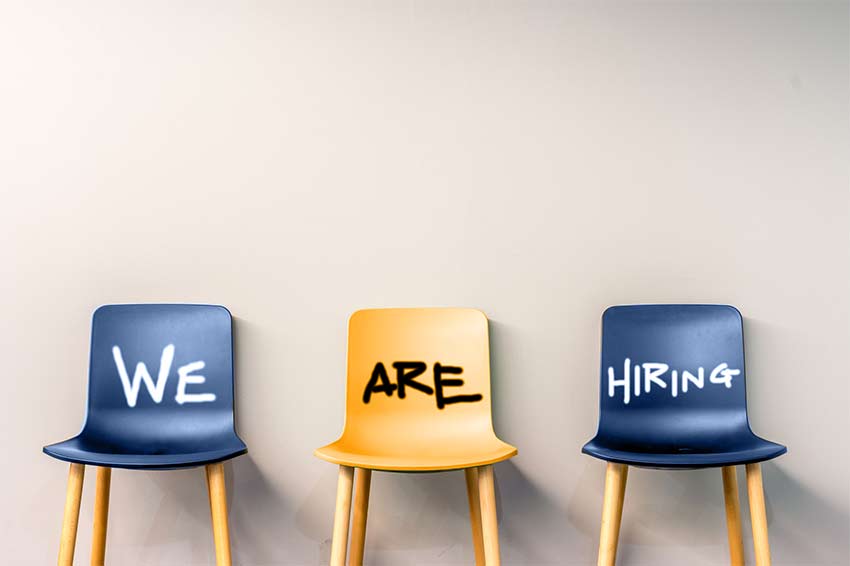 Sales Manager Americas (ES/EN), Cologne, Germany
How to Apply
We're always happy to welcome motivated new members to our team! Please don't hesitate to send us your application, even when you don't see an open position. If you think you're a good fit and you can contribute to our company's success, tell us why and how.
Traditionally, you can send us your resume and cover at jobs@plagscan.com. Alternatively, you can spice things up and send us a video, poem, song or whatever other medium represents yourself best and tell us why you consider yourself a good fit for PlagScan. Creativity is a big plus!
A cozy workspace
Our team loves the homey atmosphere of the office, a co-working space located in the heart of Cologne. You can use a well-equipped kitchen, two meeting rooms, relax in the chill area, or run some quick errands at the supermarket across the street.
Great Co-Workers
Our team is young, diverse and fun to work with. We come from all kinds of backgrounds and love each other's differences. We support each other wherever we can and have grown to a supportive and welcoming family.
Awesome company events
We want to keep you motivated and organize monthly company events for the team. These include fun field trips, movie nights, painting parties, archery, kayaking and much more! We're always open to new ideas.
Perks
Some of our perks include but are not limited to: An approachable CEO, who keeps his office door and ear open for you; a monthly ticket you can also use in your private life to get around the Cologne/Bonn area; the possibility to work part-time or up to 25% in home-office; sponsored trainings for professional improvement.
Sponsored food and drinks
We provide a few company-sponsored drinks and snacks for your small office cravings throughout the day. We also provide 2-3 (mostly healthy) lunches per week to help you take care of this part of your life. Certainly, we will also feed you at our monthly company events.
Karma points
You don't only support education but will also work with an environment-friendly company. We act sustainably in our daily office activities and business practices, which will earn you karma points for working with us.
Motivation
You're a self-driven and independent worker, who doesn't need to be micromanaged. You can organize yourself and are motivated to finish tasks and assignments in a timely manner.
Fun
You know how to get work done but you also have a sense of humor and allow yourself and others around you to enjoy themselves in between work tasks. You are fun to work with and love to join company events outside of work hours.
An open mind
Our team is diverse in genders, ethnicities, religions etc. You respect people from all backgrounds and don't act out prejudices in the workplace. You also like to learn from people who are different from you and open your mind toward new experiences.
Flexibility
We're working in a fast-paced startup environment, which can be chaotic at times. You can handle stressful phases and don't lose your head if things get crazy. You're able to stay on top of things in the midst of a storm.
Individuality
We want YOU – including your talents and flaws. You're not scared to admit your weaknesses and are comfortable to be yourself. You can think outside of the box and have the courage to share new ideas, no matter how absurd they sound.
Tech-Savviness
We're a technology company after all. A basic tech understanding and interest in tech trends are a plus. If you're not tech-savvy at all, you should have the interest to learn and be ready to acquire new skills.
Internship & Apprenticeship
We love interns and apprentices at PlagScan. Are you are a young mind interested in technology, or not sure if you like the field? Feel free to join PlagScan for 6, 9 or 12 months to see whether you want to furtherly pursue working in tech. After the internship/ apprenticeship, you have the chance to be hired at PlagScan for a fulltime position. We will also write you great letters of recommendation upon a successful completion.