‌‌

The Best Standard For Data Protection
Privacy Policy & Legal Compliance
Privacy and legal compliance are our top priorities at PlagScan.
We treat your documents with absolute confidentiality and will never give anyone access to them without your permission. You remain in full control of your data at all times. It is up to you to decide when your data and documents will be deleted. Furthermore, you can rest assured that no hidden copies of your documents are retained.
Simply put: Your uploaded PlagScan documents will never be shared with unauthorized third parties.
Data Protection Guidelines
Decide at any time whom you share your documents with.

Choose who is permitted to use your documents for their plagiarism checking.

Participate in the PPP to provide your documents as a source of comparisons for others, while keeping the copyright or license. Your text, as in full-text, can only be viewed if you explicitly allow it.
Deletion Guidelines
When you delete a document (e.g., because you have already checked it for plagiarism) it will be deleted completely from our servers.
Our standard settings automatically delete all of your documents after a certain period of time has passed. This ensures your own security and the deletion of sensitive data in case you forget.
Data Protection and Legal Compliance
PlagScan uses an encrypted connection (256-bit SSL).

Your documents are transmitted in a protected environment via https protocol.

Your uploaded documents are kept anonymous in the Plagiarism Prevention Pool.

PlagScan operates in Germany - conforming to the domestic legal framework.

As a website, PlagScan is based on a CMS. However, to ensure your security, the log-in customer area is developed in classic HTML, ruling out any code gaps or security loopholes that could make our system vulnerable to attacks.

The design of our system follows the guidelines laid out by the German Federal Office for Information Security as a safety measure.

OWASP: www.owasp.org

Data processing on behalf of the data controller is in accordance with the Federal Data Protection Act.
Technology Made in Germany
PlagScan's headquarters are located in Germany, where we also host our servers and perform our core software development. As a German-based company, we comply 100% with the Federal German Data Protection Act and strive to safeguard copyright.
In particular, we have implemented the data security concept and added a separate data processing agreement following the guidelines of BDSG.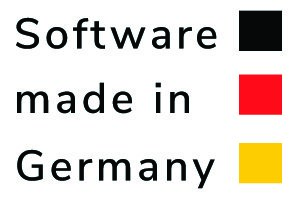 Try Our Solutions & Respect Your Data