5 Reasons to Choose PlagScan Pro
Safeguard Academic Integrity
Plagiarism is a serious problem at schools and endangers academic integrity. By introducing a plagiarism checker, you can identify plagiarism and reduce it.
Save Time
Instead of spending hours on a manual plagiarism search, you can use PlagScan to check all your documents in three easy steps. Our algorithm automatically scans billions of texts – fast and reliably. Receive comprehensive plagiarism reports that display the results in detail.
Enhance your Workflow
You can easily integrate PlagScan into any Learning Management System (LMS) such as Moodle, Canvas and many others. Import your documents directly from Google Classrooms, Google Drive, Dropbox or your computer!
Collaborate
The PlagScan submission portal enables your students to submit their work directly to your PlagScan account.
Share your reports with your colleagues or students. PlagScan's submission portal includes numerous features that support a collaborative work environment.
Manage Effectively
Create unlimited sub-users and sub-departments. Customize your data policies and remain in full control of your document storage.
More Reasons to Love PlagScan Pro
The European Network for Academic Integrity (ENAI) considers PlagScan the best support tool for plagiarism detection concerning usability and rates it the best software for checking texts in the English language.
Read more about the ENAI study
Multiple report formats for different levels of investigation:
The PlagLevel for an initial indication of potential plagiarism within the document as a percentage.
A simple match list that displays matching sources.
An interactive report showing detailed results.
An exportable Word or PDF report you can store locally and share with other people.
A personalized submission portal enables others to submit their work into your PlagScan account:
Create a unique code and let students upload their work directly to teacher accounts.
Depending on your pedagogical approach you can also allow students to self-check their work (optional).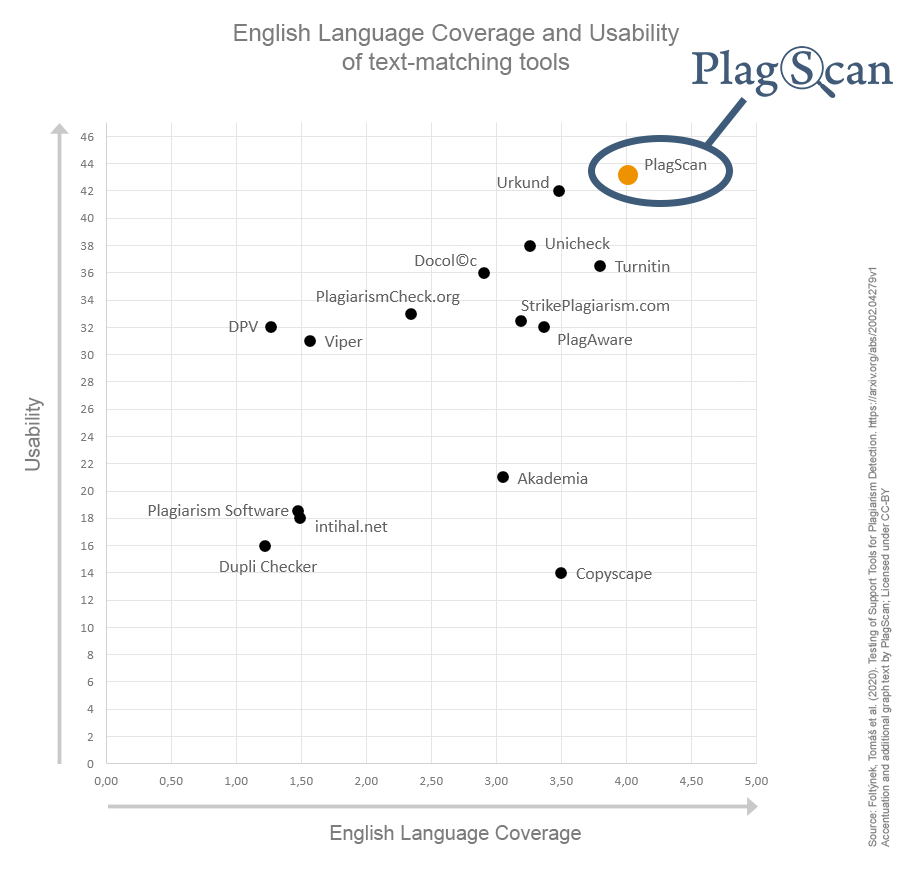 PlagScan Pro - Easy pricing
PlagScan Pro is designed for universities. Our long-term experience with customers in the education sector has helped us develop the perfect solution for your needs, with many optional features to accommodate all your requirements.
Choose PlagScan Pro and help students to become creative writers and thinkers!
If you still have not done so, we encourage you to register for a PlagScan demo account so you can find out for yourself why PlagScan offers you the best value for your money.
We offer different pricing models based on your needs:
Campus license - for the whole university
Student license - for a limited number of students
Volume license - for single departments or any other custom usage which differs from the campus license
Universities love PlagScan Pro
Universities Love Our Features
Manage assignments hassle-free with our submission portal:
Create submissions tailored to your needs
Organize your submissions with the individual plagiarism portal
Let your students submit their papers with a code
Collaborate with your peers if necessary
Visit our Submission Page for more information

Set up multiple users and create your administration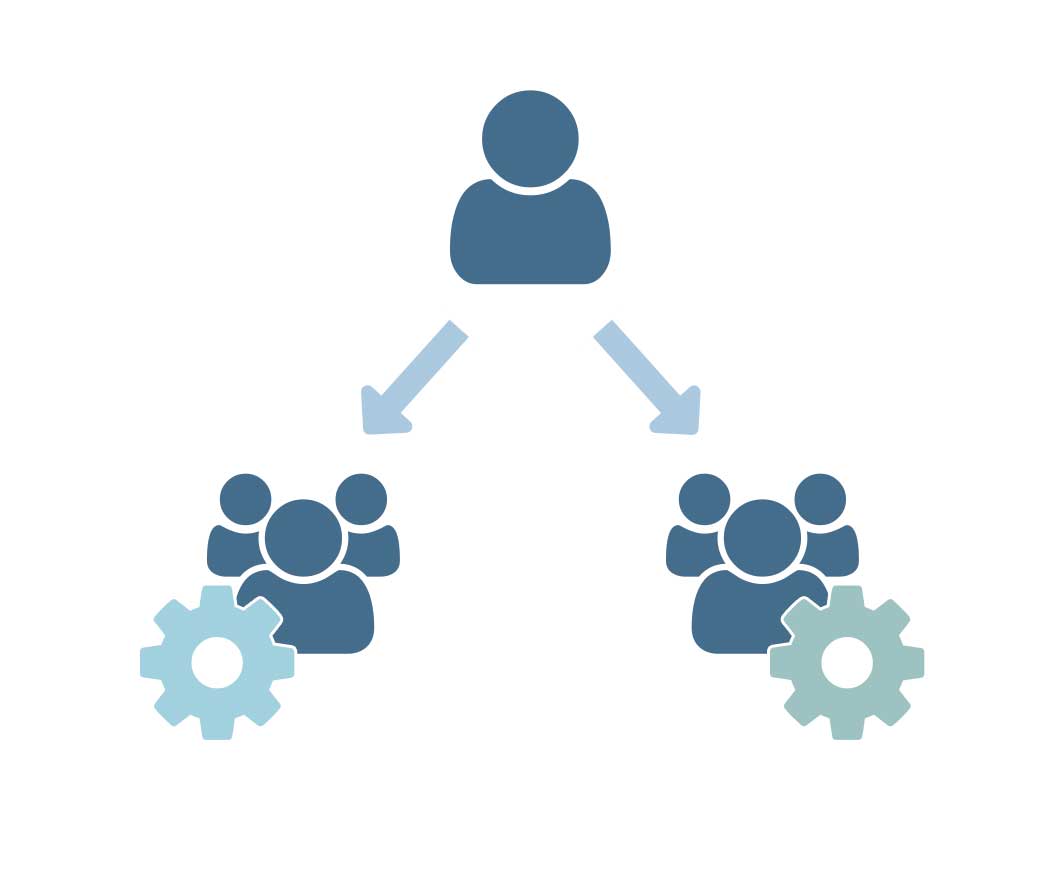 PlagScan provides you with the tools to create your tailored organization account.
Here are your benefits:
Import multiple users through a form, Excel or Single Sign-On (Shibboleth)
Create groups for each course
Customize the setting for each group
Send customized messages to your users directly via PlagScan
Visit our Administration Page for more information
Integrate PlagScan into your System
Integrate PlagScan into your Learning Management System and your workflow.
Here are some of our most popular integration options:
LMS: Moodle & Schoolbox
LTI: Canvas, Schoology & Sakai
Our API enables integration with almost any LMS.
Visit our API page if you want to learn more about integration.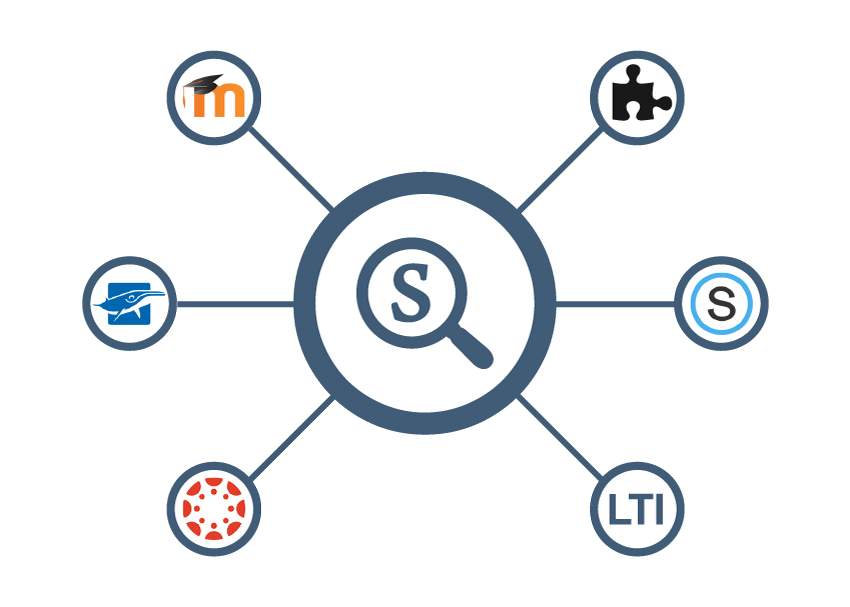 Even without a learning management system everyone can get PlagScan up and running
Import your database to check against archived documents
Upload all your documents (e.g., term papers) at once and detect when students copy older papers or each other's work. Let them know about your use of a plagiarism detection tool to discourage them to plagiarize.
Store your documents in your repository for future plagiarism checks.
Upload other relevant documents (like ebooks, presentations or specific journals) as potential sources of plagiarism.
Join the Plagiarism Prevention Pool to participate in a shared archive of documents from institutions worldwide.
Data protection is our top priority
PlagScan's headquarters are in Germany along with our core software development and server hosting.
We safeguard copyright and act in accordance with the German Federal Data Protection Act.
Deleted files are removed completely.
PlagScan uses encrypted document transmission for maximum security.
We never share your documents with anyone - your documents are yours.
If you are interested in learning more about our data protection policies, click here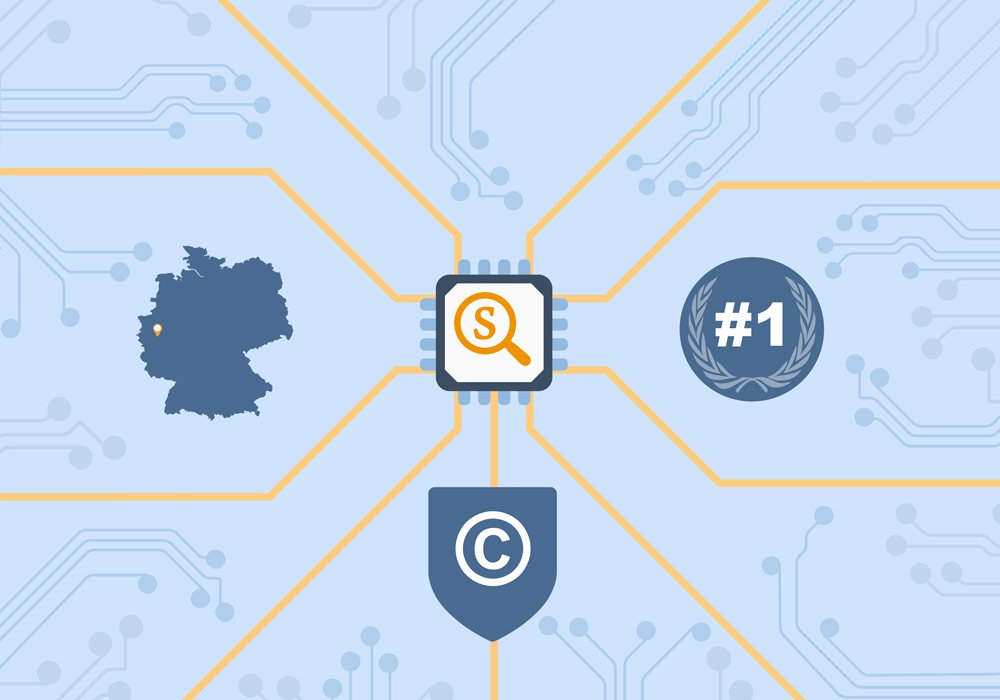 Are you a student or an individual teacher?
PlagScan One is the solution for your individual needs.
Do you want to host your data on your premises?
If you want to store your data on your premises, PlagScan-in-a-BOX is the right solution for you!
PlagScan-in-a-BOX is powered by the same technology – but as a hosted solution.
Read more about PlagScan-in-a-BOX.
Many others have benefited from PlagScan
You can too! Join the thousands of schools that already use PlagScan to detect plagiarism.
Do you want to know more about PlagScan?
Feel free to contact us.
Our support team is always available for any questions.